The 'Canberran 3 degrees of separation' rule is working wonders for our great city, today in film we look at how our CBR tentacles are reaching far and wide from the UK across to the US and beyond.
BFI London Film Festival
First and foremost we must congratulate Vanessa Gazy and her team for having their short film, Highway, accepted into the prestigious BFI London Film Festival. Not only does the title of the festival have an acronym in it, BFI* (Big Friendly Iguana?), but it is also a hallmark of excellent films from around the globe and now in its 60th year is a not to be missed event for the industry. Another notch in the belt for an already hugely talented local filmmaker.
On that note, we would also like to give a special shout out to local animator Matthew Koh, who provided his skill set in the making of The Orchestra, animated short by Mikey Hill, which was also selected for the festival.
The Coffee Man takes over the States!
The Coffee Man, feature documentary chronicling the adventures of Sasa Sestic who is currently the world's best barista (and a Canberra native), kicked off earlier this year to great success. Following its May premiere in our city it then went on to win coveted awards such as 'Best Aussie Doco' at the Melbourne Documentary Film Festival in July. Since then, it has traveled the globe screening at cinemas, festivals and coffee haunts alike. The film is now being inhaled by coffee loving audiences throughout the US as it screens in over 60 locations! And you thought Starbucks was unstoppable.
Filmmakers Jeff Hann and Roland Fraval, former Canberrans, also get the gold star from us for being nominated for the ATOM Awards in, you guessed it, the doco category. Good luck lads!
Magic Man selected for VOD.
Oliver Levi-Malouf, Canberra's very own Max Landis, has accomplished quite a bit for a person of his young age. His film, Magic Man, is a fine example of his perseverance as it was originally made for Tropfest but has since gone onto live in other festivals. The latest of which being the All-American High School Film Festival. Even more so the accomplishment as Oliver is not American, in fact he was the only Australian accepted, and accepted for two of his films; the other one being I Am Alex.
All the short films selected for the festival are now screening via Video on Demand (VOD) on Music Choice's website.
Lucy Lovegrove on Shortland Street
Finally, as this post was being spellchecked by the oompa loompas we bought off eBay, we got wind of an exciting tidbit from Canberra actor Lucy Lovegrove. Lucy has made her TV series debut with a regular starring role on Shortland Street, if you've never heard of it just picture Neighbours with less bogan accents. Congratulations Lucy, we look forward to cheering you on as your career progresses!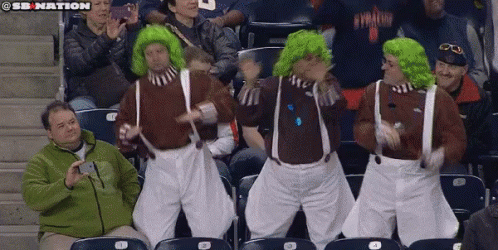 *Although 'Big Friendly Iguana' would make an excellent title for Steven Spielberg's next flop, the author must admit he was quite embarrassed when Google explained the obvious; British Film Institute.